About Us
Charlie Schwerkolt opened his museum in 1988 with a handful of cars and signs and since then has expanded and added numerous exhibits. The collection is not only rare, but very diverse, interesting and exciting. It is continually changing and growing.
Having started his career as a bottle merchant & scrap metal dealer with his father in Prahran, Charlie then turned to forklift hire as his main business. When his son took over the business reins – Charlie needed a project.
The museum began.
This is a unique collection of over 80 motor vehicles. There are also motorcycles, petrol bowsers, thousands of model cars and memorabilia spanning over 100 years.
Many unusual vehicles are on display including a 1954 Hudson Super Wasp, 1950 MG Y, Studebaker Avanti, V8 Supercars, whilst also being home to a great collection of microcars such as the Goggomobil, BMW Isetta, Messerschmitt and Reliant Robins.
There are about 15-20 motorcycles and scooters that also form part of the collection.
A number of model planes and ships which are all hand built by local resident Alex Hose feature. These are made from recycled goods, mainly aluminium drink cans. They are very impressive- with the largest being 4 metres in length.
There is also a small household section which displays antiquities such as sewing machines, cooking utensils, cameras and radios.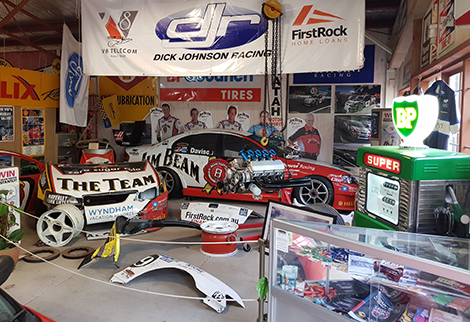 Car Clubs and other groups are most welcome, and we can arrange group bookings. Just give us a call to let us know when you plan to visit.
At the front of the museum there is a grassed area with a playground which is ideal for picnics. Groups are welcome to use the barbecue facilities. Bus parking is onsite and handicapped facilities are available.